With less than a couple of weeks till the first race at Castle Combe, our competing members are busy rallying around to get there cars finished. A number of the drivers are keeping updated blogs of their progress on the site. Jason Coopers blog can be found here with lots of photos and on going progress.
Jason has recently posted the picture below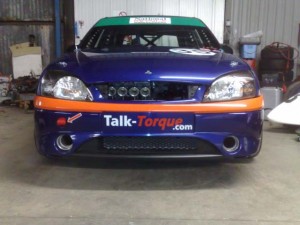 We have a total of 5 members competing this year all displaying TT graphics, we have Alan Dixon with is 306, Jason Cooper in his Fiesta, Nick Charles in his 106, Dave Kift in his 106 and finally Kyle in his Formula Ford.
The 2009 season promises to be an interesting one.