Talk Torque Management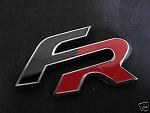 Joined: Mon Jul 24, 2006 12:54 pm
Posts: 4339
Location: Chippenham
Does anyone happen to know where to get rebuild kits from for Peugeot brake callipers? (206 gti180 rear)

Carrier slider isn't releasing well and leaving the pads rubbing on the disk. Have pulled it all apart and re-lubed etc but to no luck.

EuroCarPart don't list it on their web site, GSF don't sell them and Peugeot Parts in Chip don't seem to want to answer their phone!